My message to people is to never give up. Always, move forward. Its important to get an education, especially when youre young.
Juman Almzaeek, 21 years old, from Damascus, Syria
I came to Denmark in 20115 with my father. We fled from Saudi Arabia to Turkey, and flew from there to Denmark. I was 2 years old when we moved from Syria to Saudi Arabia. There I went to school and lived a normal life. I am very skilled at drawing cartoons. I started drawing when I was in 7th class. Its just for fun, and at one point I stopped drawing for a few months but started again. I will share my drawings with you.
Right now I go to 10th grade and then Id like to go to high school. After that I want to go to the university to study medicine. I attended language school and after that højskole when we arrived, to learn Danish. I was very quiet, because I had to learn the words, but when my vocabulary grew, I started speaking Danish. I took 9th grade in VVC Nordsjælland, I got my examns with 10 and 12 in Danish test. Now I learn English and Science in 10th grade.
My life is completely different than the life I had in Saudi Arabia. Now I work in Tolk Danmark, where I translate for other people when Im not at scool.
When I went to højskole there were students from USA and other countries. The students from USA were very open, talkative and we became friends on day one. The Danes there were very closed. They only talked to me if I talked to them first. Maybe they are shy, maybe they are not open to others, I don't know why.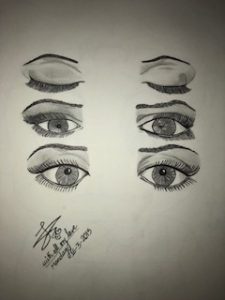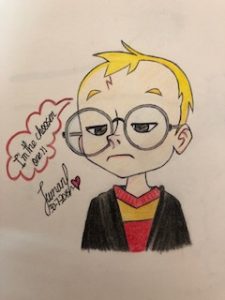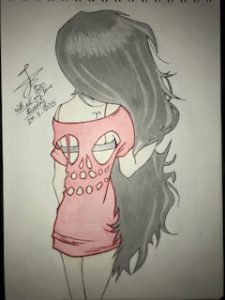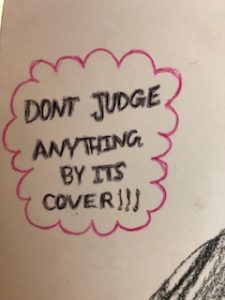 Dublin Core: Language: en Subject: a million stories, child, everydaylife, refugee, denmark