I had a very good life before the war. My family was small. I have two girls and two boys. My husband was always travelling and I was a teacher in school. I went to school and I took my kids with me and we came back home, all together. Generally, I lived a very good and happy life before the war. Even economically, everything was good. There were not that many problems I had to face.
My husband had a huge semi-truck, that transported material and specifically, vegetables and produce. He was always travelling, going to Syria, Jordan and Lebanon. That was his work. We were both helping each other out in the house. My husband studied engineering and I started to be a teacher. Our number one priority was just to make our kids have a good education and give them the best life possible. My older son was learning a lot and he was doing very well at school. That was the primary reason that I chose to leave Syria. I wanted to seek a better life and a better education for my children.
The problems that were going on with the war and the loss of my husband had us leave Syria and go to Turkey and then come to Greece. We stayed in Turkey for ten days and then we came to Greece. My expectation was just to go to Turkey and stop there. I just wanted to stay in Turkey with my whole family. Later on, I paid a guy some money in order to enroll my kids in school, but they kept saying to me: "Tomorrow, tomorrow and it will come about, it will come about" and that the kids will come in, but it never happened. So, after I realised that education in Turkey was out of possibility, I came here, in Greece.
When I came to Greece, there were a few problems because I had my whole family with me. However, it worked out when my daughters were able to go to Germany and all that was left was just me and the two boys. Not to have everyone here with me made it a lot easier. When I first came here, I did not really know that there were camps and organisations that provide services for families. So, at the beginning, I was renting an apartment, which was quite expensive, all by myself with my two kids. After a while, I found a Syrian family to rent an apartment with, so as to make the costs less. However, apartments in Greece are not that big and that was a problem for two families and people with differences to share an apartment. When another man from a Syrian family rented the apartment, I found out about the camps and then I came here, in Skaramagas camp. This was my situation at the beginning.
When I came to the camp, there were so many people. Two families had to live in one container, so I had to share it. There were problems with the other family because the husband of that family was very strict and he had some other issues too. It was hard for me to share the container but then it worked out when the family left the container and went to another place. Then, I bought this container with money I had saved up from January 2017 because I needed my own space. It was even harder because my husband is missing. After a little while, I started knowing people in the camp but not everyone I knew was close to me. Just a little communication was all we had. Then, I became acquainted with Hassan and his family. They are the best family and they were the only ones that I could actually feel very comfortable around them. But they left too.
My older son got rejected the first time and I was really sad about that but later he got accepted and now he is in Germany. Due to the fact that he had the role of the man of the house, it was really hard for me to let him go but I knew that it was for the best. Now, he is there and he is living his best life. The happiest thing for me is that he is there, in Germany and as quickly as possible, he started learning the language and going to school. I am happy because that was the reason we left Syria. So, seeing him do that is very important to me.
Now, I am together with my other son, Abdalelah. When he goes to school, I am by myself and I just wait for him to come back. Sometimes I clean and sometimes I sew. That's what I do when I am alone.
I know a few people because some people in the camp are very open to other families, so they are always with someone else. Also, I am very reserved to whom I open my life up to. That's how I spend my time.
I am ready and excited to travel and go to Germany to see my kids as fast as possible. Although at the beginning life in the camp was good, now and especially at night, it gets harder because it is only me and my son. I prefer to leave as quickly as possible.
Storyteller's name: Faten
Interviewer's name: Anxhela Dani
Country of origin: Syria
Sex: F
Age: 40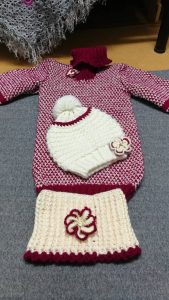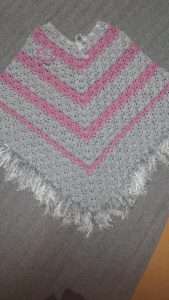 Dublin Core: Language: en Subject: Greece, Syria, Homs, refugee, Asylum, A Million Stories, Germany