Adam Beauty is 30 years old, Kurdish from Qamishly.
I have been here in Denmark for five years. Before that I was in Syria, and I was very successful at school. I studied economy at Aleppo university, and then I travelled to Dubai and Qatar, where I worked in fashion. After that I went back to Syria, but the war started, so I escaped to Europe, to Denmark. I reached Denmark in 2012.
When I got to Denmark I took a lot of hairdressing courses. I also got a job working I DR, which is one of the main Danish television stations where I did hair and make-up. I have also styled Miss Denmark when she entered the competition. I also teach hair and make-up at cosmetology school.
In 2016 I opened my own shop. I am very successful in my own business, and have started to get a large network including actors and models.
I have also participated in a big project with with Swedish TV with an actor called Dima Beaah.
Now I have my own academy for make-up and hair, and I teach in three languages: Danish, English and Arabic. The main academy is in Copenhagen, and I also have a branch in Sweden. My dream is to branch out in the whole of Europe, and also to have my own line of products. My ultimate wish is to open a branch in Syria, because it is my home country.
My website is: www.adambeauty.dk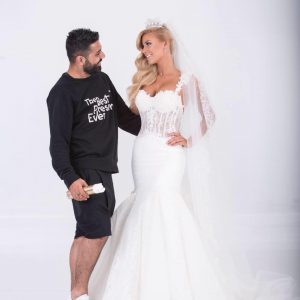 Dublin Core: Language: en Subject: Enter comma separated keywords here